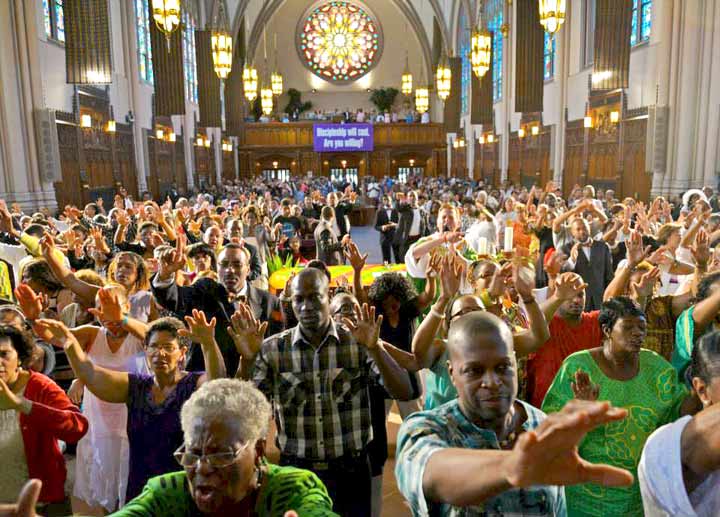 The 100th Anniversary Celebration Worship Service will take place on Sunday, October 2, 2016 at 10am. Our worship services here at St. Sabina represent who we are as a predominately African American parish, with the enthusiasm that conveys that we are a people that "have come this far by faith".
Immediately following the service there will be an Open House. You will be able to tour the entire campus of St. Sabina to really get a feel of how we put our faith into action. In our McMahon Hall (lower level of the church) we will have refreshments and a historical timeline display of our Century of Discipleship that has occurred.
We want all who ever attended St. Sabina to come back and help us celebrate this momentous occasion of our 100th Anniversary. For more information, you can contact our Church Offices at 773-483-4300.