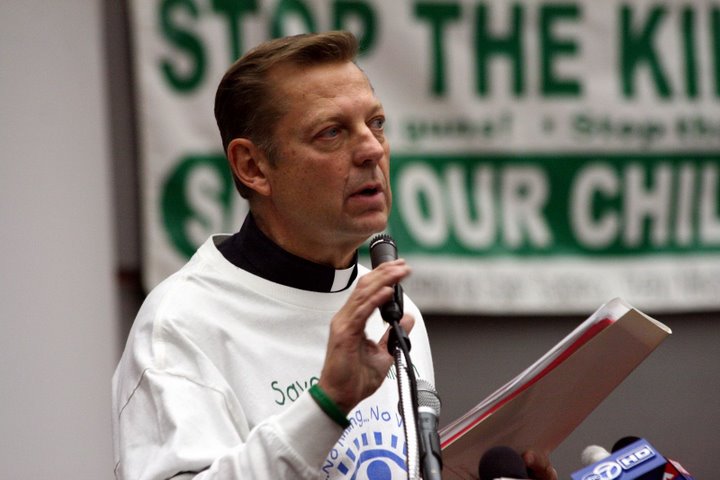 The Rev. Dr. Michael Louis Pfleger
Senior Pastor, The Faith Community of Saint Sabina
Pastor...Preacher...Parent...Lecturer...Activist..."Errand Boy"
Rev. Dr. Michael Louis Pfleger received his B.A. in Theology from Loyola University, his Master of Divinity from the University of St. Mary of the Lake and an honorary Doctor of Divinity from North Park Theological Seminary. He has also completed post-graduate studies at Mundelein College and the Catholic Theological Union.
Father Pfleger was ordained a priest of the Archdiocese of Chicago on May 14, 1975. In 1981, at the age of 31, he became the youngest full pastor in the diocese when he was appointed Pastor of Saint Sabina Church.