Buy Your 100th Anniversary Gala Tickets Today!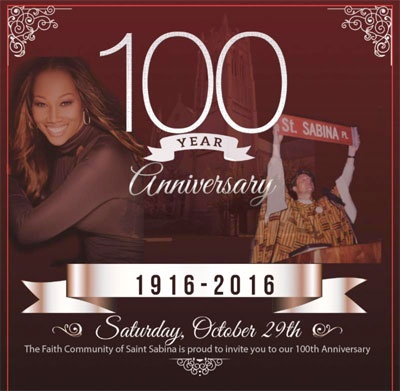 Purchase Your Tickets for the Gala Today!
Event Location: Hyatt Regency Hotel on Wacker Dr.
Address: 151 East Wacker Drive, Chicago, IL 60601.
Date: Saturday, October 29, 2016
Event Start Time: 6pm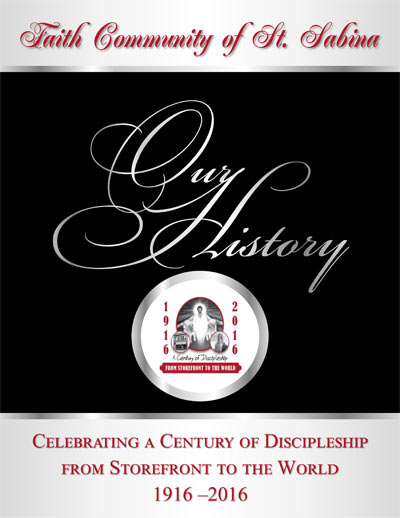 Our History
Celebrating a Century of Discipleship
from Storefront to the World
1916 -2016
100th Anniversary
Commemorative Book
On Sale at the Church Office
$10 each
Don't miss your chance to purchase your copy of the Faith Community of St. Sabina's "Our History", available now at the church office.
This keepsake book is illustrated with beautiful historic photos accompanied by well researched text that captures a century of discipleship at St. Sabina..