St. Sabina Church Bulletin
About The Faith Community of Saint Sabina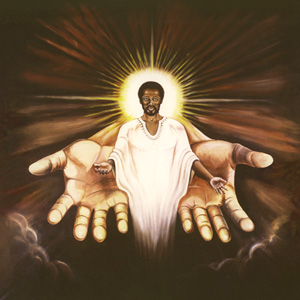 The Faith Community of Saint Sabina is a community of disciples where the DNA of who we are is rooted in the Word. We are committed to praise, worship and to be not only hearers of the Word but live as doers of the Word. We see our worship time as the huddle, where believers gather to get instructions, feed on God's word, draw closer to God, and grow spiritually so when we leave the church doors we make the Word flesh and evil nervous.
We seek to be a prophetic voice of truth and justice. We're committed to the power of love and non-violence, to being a lobbyist for the poor, alienated, and disenfranchised, recognizing that what makes us authentic is our actions when we leave the church building.
We see the community as our membership and the registered members as the enlisted soldiers who seek to be leaders in the world to build the Kingdom of God on earth as it is in heaven.
1210 W 78th Place
Chicago, IL 60620
773 . 483 . 4300
Monday - Friday: 8:00 am - 4:00 pm
Saturday - Sunday: Office is Closed
Thea Bowman Center of Saint Sabina
The Thea Bowman Center is a retreat house named after an awesome spiritual warrior, Sister Thea Bowman. Born December 29, 1937, in Yazoo City, Miss., Thea was reared as a Methodist until at age nine when she asked her parents if she could become a catholic. Gifted with a brilliant mind, beautiful voice and a dynamic personality, Sr. Thea shared the message of God's love through a teaching career. After 16 years of teaching, at the elementary, secondary and university level, the bishop of Jackson Miss., invited her to become the consultant for intercultural awareness.
In her role as consultant Sr. Thea, an African-American, gave presentations across the country; lively gatherings that combined singing, gospel preaching, prayer and storytelling. Her programs were directed to break down racial and cultural barriers. She encouraged people to communicate with one another so that they could understand other cultures and races.
It is in this spirit of Sister Thea Bowman that the Bowman Center exists. Its purpose is to allow for people of any nationality, creed, or color to have a peaceful place for spiritual reflection and growth. The building accommodates 37 overnight guests who have full use of the facility. There is an onsite kitchen and many meeting rooms that can be utilized during the stay. There is also a library full of material that can help anyone on their Christian journey.
More information about reserving the Thea Bowman Spiritual Advance Center can be obtained by calling (773) 483-4300.