Father Michael Pfleger's Speaking Engagements
Speeches: Transcripts and Videos
Senior Pastor's Statement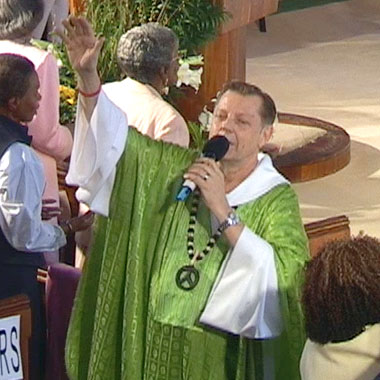 St. Sabina is, I believe, more than a congregation, but a teaching ground where countless people from around the world pass through our doors and take something with them.
Senior Pastor Pfleger's Biography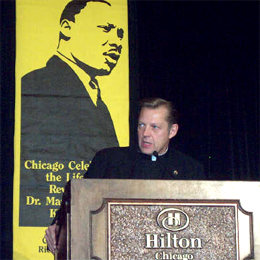 Pastor...Preacher...Parent...Lecturer...Activist..."Errand Boy"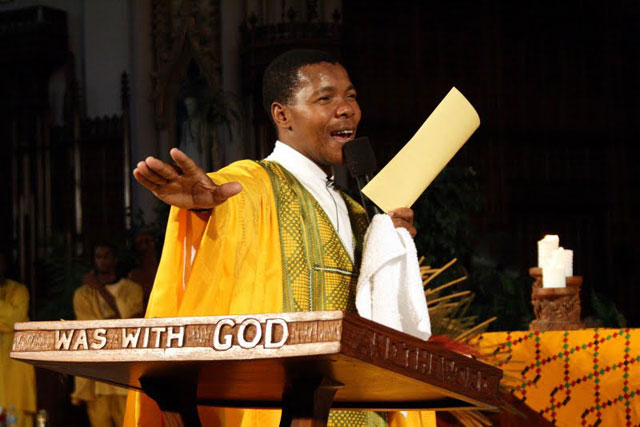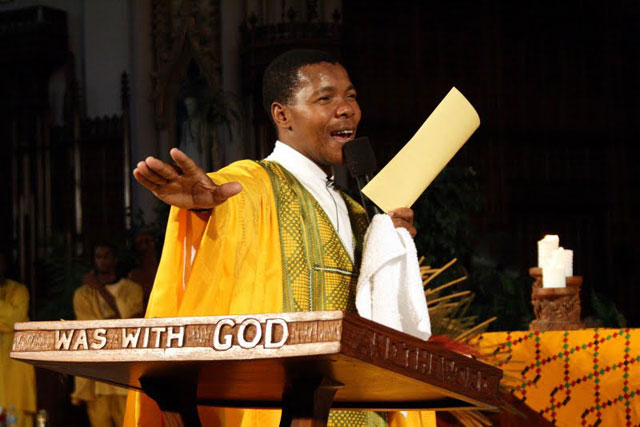 Father Thulani Magwaza accepted the call to serve as Associate Pastor at Saint Sabina in 2009 and later became Pastor.
Fr. Thulani was born in Durban, South Africa during the Apartheid era. He attended Mundelien seminary in the 1980s where he was impressed with St. Sabina's commitment to activism and justice and spent most of his weekends at St. Sabina to learn from Father Pfleger. He developed close friendships with many Saint Sabina members. After graduating, he returned to South Africa and served for over 20 years at St. Martin de Porres in eSikhawini, first as Assistant Pastor and later as Pastor. At St. Martin de Porres, Fr. Thulani shared what he learned at St. Sabina with his new church and introduced them to a more dynamic form of praise and worship.