Day of Service
Calendar
Date

08.19.2017 8:00 am - 2:00 pm
Location
Description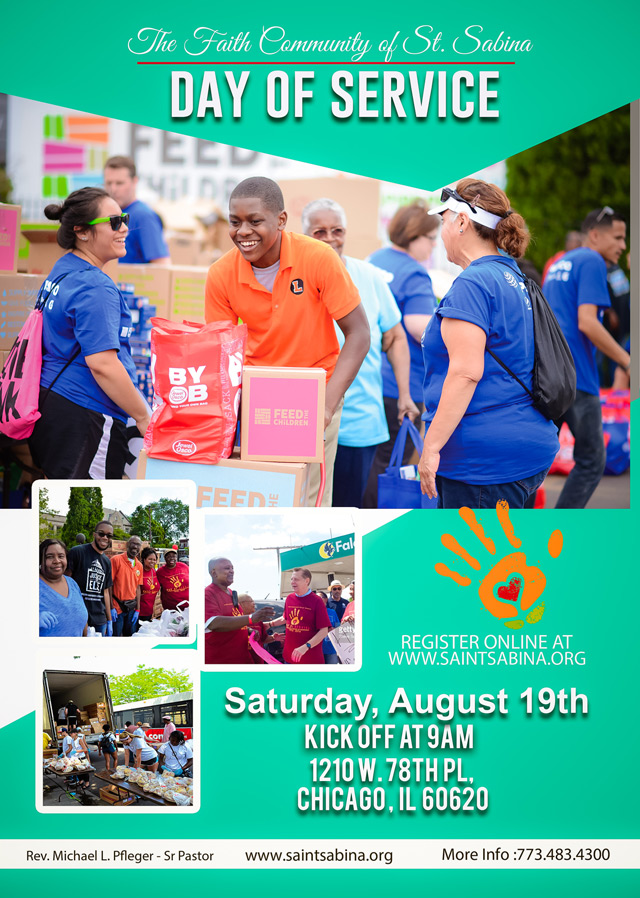 Download the

Day of Service Flyer
Register Online Today at saintsabinaoutreach.org
8 am - 9 am: Day of Service Registration.
9 am: Event Kickoff.
10 am - 2 pm: Volunteers will work at their site between the hours of 10 am - 2 pm.
Most volunteer assignments will take place in the Auburn Gresham area, but some will require you to travel to other parts of Chicago.
For more information please call 773.483.4300