Movie Night & Discussion: "GANG GIRL: A Mother's Journey to Save Her Daughter"
Description
Faith Community of St. Sabina & Women In Need of Discovering Own Worth (W.I.N.D.O.W.)
present "Gang Girl: A Mother's Journey to Save Her Daughter"
"Gang Girl" is a must-see documentary that shines a light on gang life amongst young girls.
Doors open at 6:00 PM - Screening starts at 6:30 PM
Directly following the movie showing, St. Sabina will host a powerful discussion on restoring "The Mother/Daughter Relationship" with the director and creator of the film, Valerie Goodloe. We strongly encourage women and girls of all ages to join us for this event.
Gang violence is still at an all-time high in Chicago. Although society often portrays this as an issue that only effects young males, gang involvement amongst women continues to rise year after year.
St. Sabina is also in the process of launching a mentoring program for girls. Information concerning how you can get involved will be shared at this event.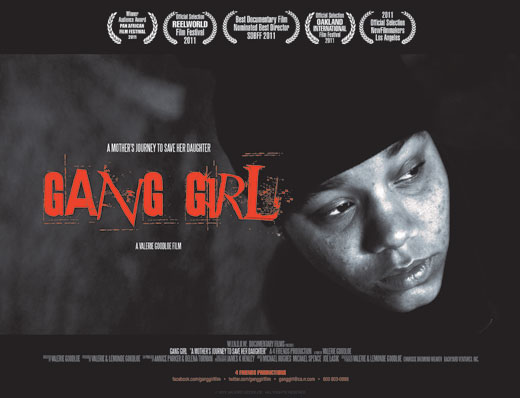 Download the

"Gang Girl" Movie Night Event Flier
Download the

"Gang Girl" Movie Poster
Follow the "Gang Girl Movie" on Facebook
Watch the "Gang Girl" Movie trailer on You Tube