On July 9th, exactly 100 years after St. Sabina first opened its doors, the church will celebrate its anniversary by organizing a Day of Service.
Projects that day will include cleaning up empty lots, feeding the homeless, assisting the elderly, planting community gardens and many more.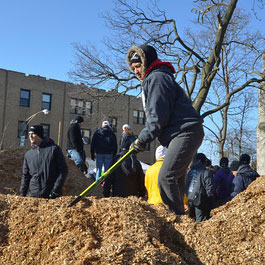 You can pick your own project or join a volunteer team on that day. There will be a kickoff celebration at St. Sabina beginning at 9am. Find out more and register today, by visiting our 100th Anniversary website.