Our Annual End of the School Year Peace March & Rally on Friday, June 15th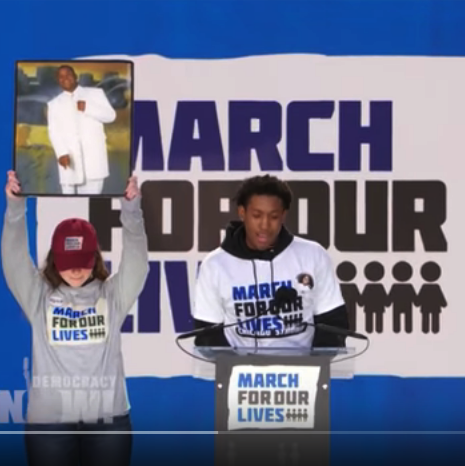 Trevon Bosley speaks at March for Our Lives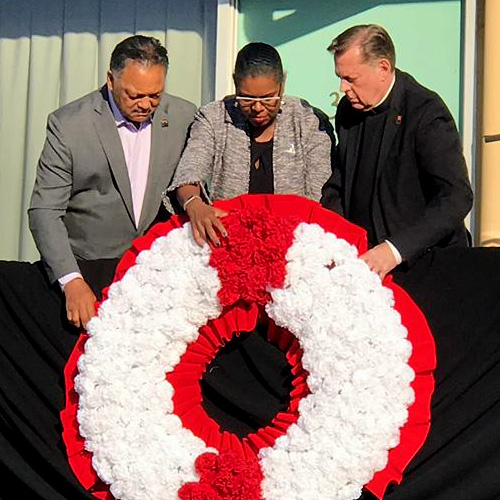 Fr. Michael Pfleger speaks at MLK50 commemoration
Remarks by Father Michael Pfleger, Senior Pastor from the Lorraine Motel Balcony, at National Civil Rights Museum's Commemoration of the Life and Work of Dr. Martin Luther King, Jr. on the 50th Anniversary of his Assasination, Wednesday, April 4, 2018.
Read or Download the text of Fr. Pfleger's Speech at the MLK50 Commemoration
Three Fifths a Person at 5/3 Bank!
Fifth Third Bank Doors are Discriminatory!
https://vimeo.com/254956857
Please Call 5/3 Bank at 312-704-7300 and tell them to remove the "jail like" doors.
These "jail Like " doors are at their branches at 8140 S Ashland, 1600 E 79th Street and 11850 S. Marshfield. 5/3 Stop your discriminatory practices! Either put your "jail like" doors in all your branches or take them out of ours!
For More Information - Download the PDF Handbill "

Three Fifths of a Person at Fifth Third Bank"