Written by Felice Barrett
For a century, the Faith Community of St. Sabina has gone far beyond the four walls of the church sanctuary to serve people in need. St. Sabina's rich history of service and outreach has not only helped transform the lives of thousands of people, but has also led to revitalization of the Auburn Gresham community.
Dr. Martin Luther King, Jr noted in an August 11, 1957 speech: "An individual has not begun to live until he can rise above the narrow horizons of his particular individualistic concerns to the broader concerns of all humanity. Every person must decide, at some point, whether they will walk in the light of creative altruism or in the darkness of destructive selfishness. This is the judgment. Life's most persistent and urgent question is, 'What are you doing for others?'"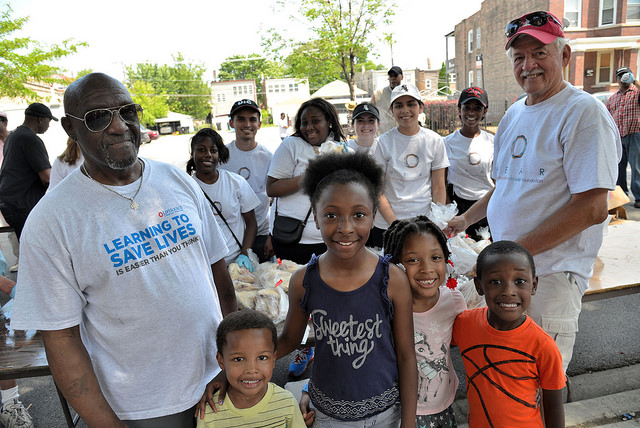 On July 9th, exactly 100 years after St. Sabina first opened its doors, the church will celebrate its anniversary by organizing a Day of Service. On this day, St. Sabina will invite people from across the state, country, and world to partake in a service project that spreads a message of peace and love throughout the community. Chairwoman Glenda Franklin stated that our goal is to have at least 100 service projects that day including projects such as cleaning up empty lots, feeding the homeless, assisting the elderly, painting murals, and planting gardens in the community. We encourage community groups, churches, sororities, fraternities and individuals from all walks of life to come together in solidarity for this event. We are also looking for more creative and unique services ideas. Even those that live far away from St Sabina can participate in their own communities.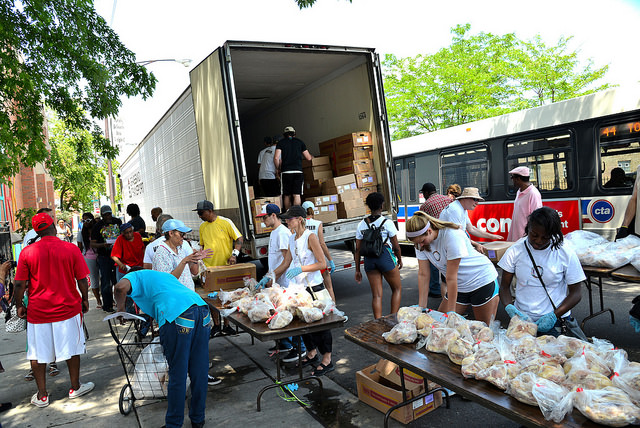 There will be a kickoff celebration with music and refreshments at St. Sabina beginning at 9am. Then the participants will be sent off to "preach the word" through service. The plan is that the various service projects will go on concurrently until 4pm.
In the midst of this great milestone and accomplishment, St. Sabina acknowledges and adopts our Lord's words that "...the greatest among you shall be your servant." Help us spread God's love through service and answer the persistent and urgent question for yourself.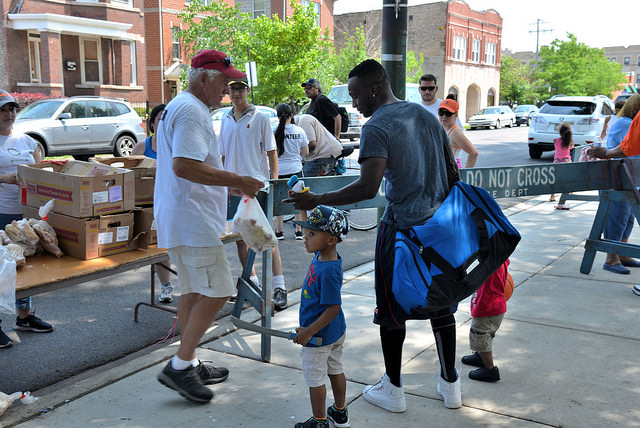 Sign up to volunteer today. For more information, email the 100th Anniversary Committee at .
Register now by completing The Day of Service Volunteer Registration Form.