DNA Info Chicago - Englewood, Auburn Gresham and Chatham
By Wendell Hutson on December 9, 2013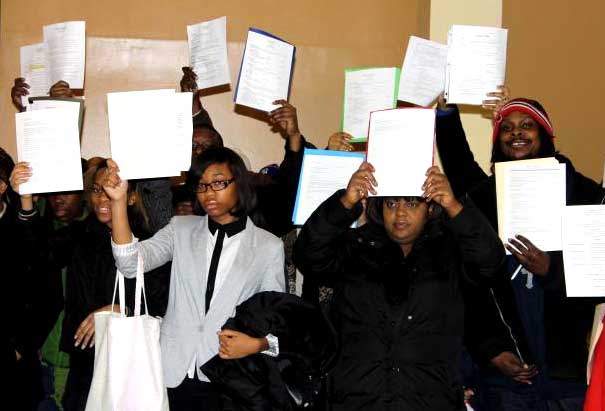 "...about 100...between the ages of 16 and 24 attended a jobs rally Monday at St. Sabina Church.
"His story is not uncommon, especially in Auburn Gresham and other troubled communities. He is looking for a job, any job, so he can become self-sufficient and not a statistic," said the Rev. Michael Pfleger, pastor at St. Sabina. "We cannot keep saying what young people are doing wrong without telling them what is right."
The South Side community activist added that he encourages any employer looking to hire a young person to contact the church's employment center at 773-783-3760.
"Standing behind me are 100 young people with their resumes ready to work as soon as possible. So I challenge any employers who say they cannot find qualified young people to hire to contact us for help in finding them," added Pfleger...."