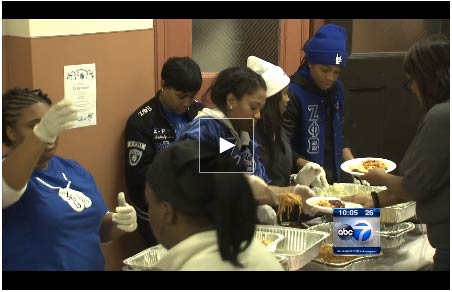 December 25, 2013 (CHICAGO) (WLS) -- Volunteers spent this Christmas helping others in need. From soup kitchens to churches and shelters the spirit of the season was alive and well, as hundreds were able to come out of the cold and enjoy a warm meal.
A hot meal on the table and a toy under the tree is something most folks take for granted on Christmas, but all over Chicago Wednesday, churches opened their doors to provide just that to the poor.
At St. Sabina Catholic Church hundreds were bused in from shelters and even from the streets as volunteers served up a home cooked meal, prepared by church members.
"Nobody has to eat alone," said Fr. Michael Pfleger. "No one has to wonder what they're going to eat. We have toys, gifts for the adults for the children. We want them to know on this day, they're not alone. We care about them, we love them and we're here for them."
...Read More or Watch the Video at ABC Local News