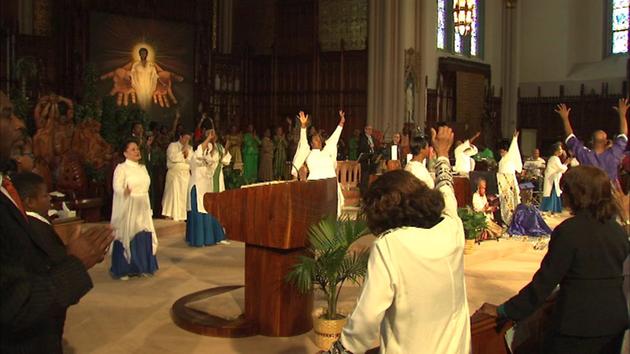 Watch the Spirit of David Dance Ministry performs "Still I Rise" by Maya Angelou
Sunday, June 01, 2014
CHICAGO (WLS) -- During her life, Dr. Maya Angelou regularly paid visits to St. Sabina on the South Side.
Church goers say one of Angelou's favorite moments was when the ministry danced to "Still I Rise" to honor her.
Sunday morning during a service, they played it and danced in memory of the icon.