Gun Group Urges Members to Attend Father Pfleger Rally
Illinois State Rifle Association urges members to attend anti-gun rally at suburban gun shop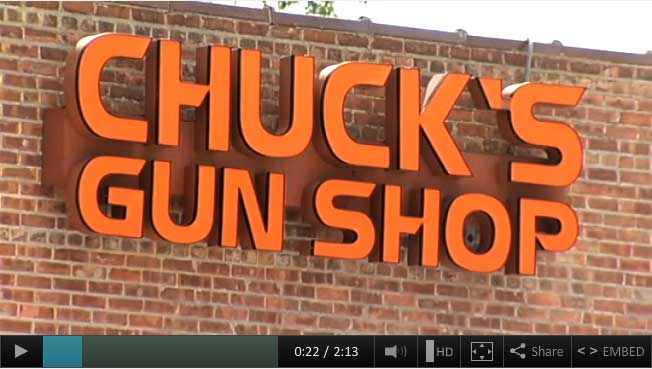 By Anthony Ponce • Friday, Sep 5, 2014 • Updated at 8:49 PM CDT
Things could get interesting Saturday at an anti-gun rally Saturday planned by Father Michael Pfleger. Pfleger's rally will take place outside of Chuck's Gun Shop in Riverdale, and serves as the backdrop for the kickoff of the Brady Campaign's national push against what it calls "bad apple" gun dealers.
But the Illinois State Rifle Association is calling on its member to attend the rally and to buy a firearm to show support for the store. In a public notice, the ISRA wrote: "Few will forget Pfleger's rant in front of Chuck's several years ago when he called for the ISIS-style murders of gun-shop owners." Pfleger calls the comparison "unacceptable."
"When you identify me as a terrorist because I want responsible gun ownership, that takes it to another level," Pfleger said. But ISRA president Richard Pearson stands by his word choice. "I think that characterizes Pfleger exactly. He's a ruthless zealot and he needs to be called out for it," Pearson said....
READ MORE at http://www.nbcchicago.com/news/local/Gun-Group-Urges-Members-to-Attend-Father-Pfleger-Rally-274181751.html