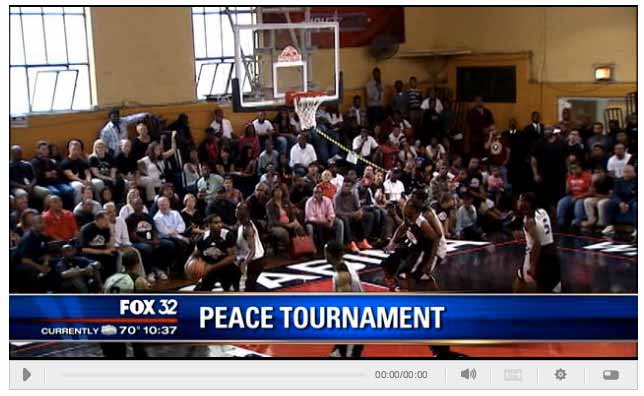 Fox 32 Chicago: 3rd annual Peace Basketball Tournament held in Auburn Gresham
Posted: Sep 20, 2014 8:56 PM CDT
Updated: Sep 20, 2014 11:12 PM CDT
By Tisha Lewis, FOX 32 News Reporter
CHICAGO (FOX 32 News) -
Another call for peace took place Saturday. This time, basketballs replaced posters at the third annual Peace Tournament. Beyond your typical basketball game, many of the players on these teams once battled each other as rival gang members.
The auditorium inside Saint Sabina Church transformed for the Peace Tournament Saturday afternoon. What started in 2012 now attracts Chicago Bulls stars and politicians alike but it's the people who fill the stands and the players on the court who are most impacted by the city's violence.
"Everybody always looks at Chicago as a negative environment but it's not always about that negative, it's about coming together as a whole promoting peace," said Keith Dean....
Read More at http://www.myfoxchicago.com/story/26586008/3rd-annual-peace-basketball-tournament-held-in-auburn-gresham