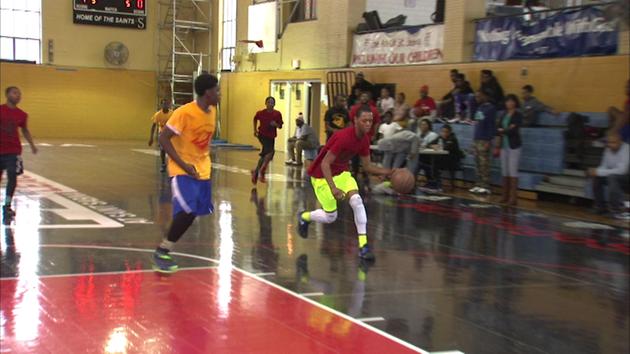 Sunday, November 23, 2014 10:36AM
CHICAGO (WLS) -- A South Side church is giving the city's youth a safe environment to play sports in as part of an effort to help curb violence.
The "Hoops for Peace" 5-on-5 basketball tournament was held Saturday afternoon at the ark of Saint Sabina Church.
The so-called "Safe Saturdays" are hosted by Father Michael Pfleger, giving children a safe place to play sports and helps keep them off the streets.
Gov. Pat Quinn also attended the tournament, watching the games with families in the bleachers.
Read More at ABC at ABC Chicago News: Hoops for Peace Tournament Aims to Curb Violence