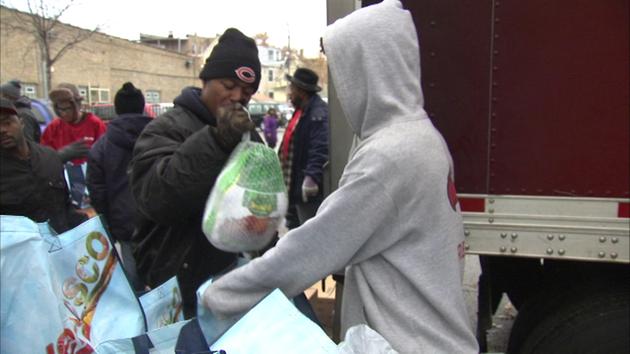 Sunday, November 23, 2014 10:41AM
CHICAGO (WLS) -- Hundreds of frozen turkeys were given away Saturday during an annual holiday event on Chicago's South Side.
People lined up outside St. Sabina Church at 78th and Throop, where 700 holiday turkeys were handed out. There were so many people that some had to go home empty-handed.
Church leader Father Michael Pfleger says some waited in line for hours to be sure they would get one.
"And we told them if you have a voucher, you're definitely going to get one, just come back at noon," he said. "And a lady started crying and told me, 'I can't take a chance of not getting one because this is all I have. I'll wait in the cold.'"
Jewel-Osco helped with donating hundreds of those turkeys.
Read More on ABC 7 Chicago: St Sabina Hosts Annual Holiday Turkey Giveaway