Why Protest Ferguson in Chicago?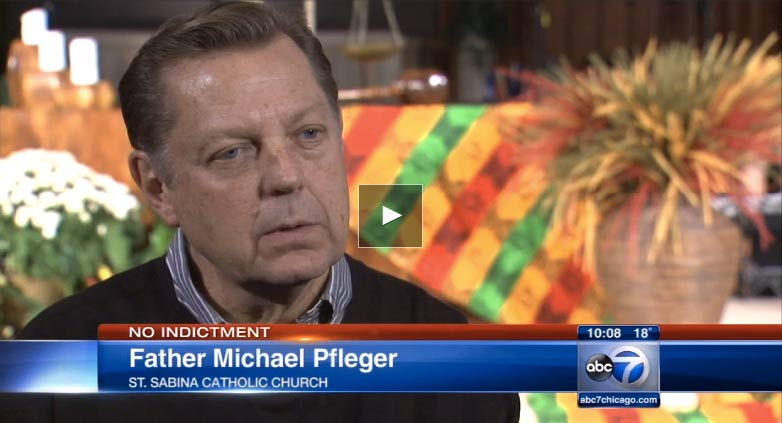 By Ben Bradley
Tuesday, November 25, 2014
..."Mike Brown is not just Mike Brown. He became a symbol of 'I know somebody this happened to,'" Ellison said.
Last year, 29 of the 43 people, shot by Chicago police were black - 67 percent. In the first three quarters of this year, 82 percent of the people shot by Chicago police officers were black. Police say many were armed or posed a threat.
"There's a whole lot of folks who have just been beaten down and are hopeless, who have just thrown up their hands," said Rev. Michael Pfleger, St. Sabina Parish.
As Father Michael Pfleger held a peace rally and food drive Tuesday night, he points out no one knows the tipping point: who will be the next Michael Brown?
"If it does bubble up and people do react and nothing happens, what do you think is going to happen in America? We're on a time bomb," Pfleger said...
Read the full story at http://abc7chicago.com/news/why-protest-ferguson-in-chicago/411432/