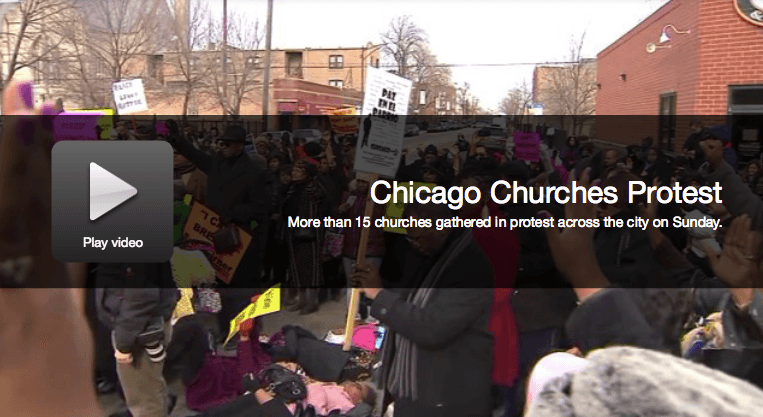 Thousands of people took part in different demonstrations throughout Chicago Sunday.
Protesters remain upset at the two recent grand jury decisions not to indict police officers who killed unarmed black men.
On Sunday morning Father Michael Pfleger led the Saint Sabina Church faithful to the corner of Racine and 79th to lie down for 11 minutes — a minute for each time Eric Garner told NYPD officers he couldn't breath.
He asked those who remained standing to hold up their hands in honor of Michael Brown, who was killed by a Missouri police officer.
An estimated 250 people were present at the church a little before noon Sunday.
More than a half a dozen faith-based protests took place across the city, from the Far South Side to protesters once again marching downtown.
Watch at http://cltv.com/2014/12/07/more-protests-underway-in-chicago-sunday/