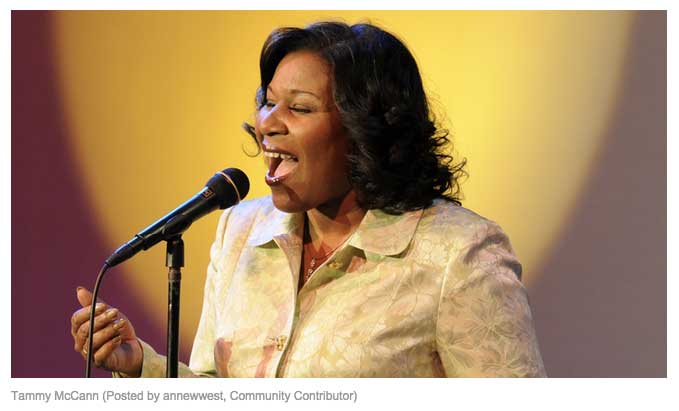 Enjoy an afternoon of uplifting songs by jazz vocalist Tammy McCann and Trio, and inspirational readings by Father Michael Pfleger.
At 4:00pm, on Sunday April 12th , Winnetka Congregational Church, located at 725 Pine Street in Winnetka, is sponsoring Tammy McCann and Trio and Father Michael Pfleger, Senior Pastor of St. Sabina, in a performance designed to lift the spirits and soothe the souls of all who attend.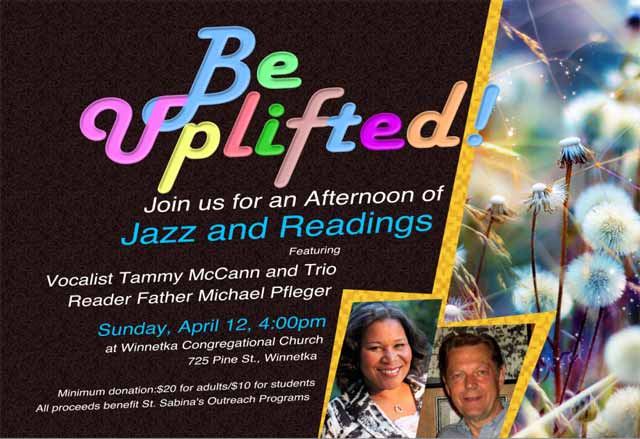 Tammy McCann has been named "Best Jazz Vocal Performance" 3 years running by the Chicago Tribune. The Tribune's Art Critic, Howard Reich says this internationally recognized vocalist has a voice that soars in all registers, at all tempos, on all occasions.
Father Pfleger is Senior Pastor of St. Sabina's church in Chicago's southwest side. As a minister and community activist, Father Mike has sought to break down walls of racism and injustice by building unity among all people inspired by Jesus' command to "Love one another".
All are welcome. A minimum donation of $20 for adults/$10 for students is requested. All proceeds go to St. Sabina's Outreach Programs.
St. Sabina's outreach programs include a food pantry, The Ark community youth center, an employment resource center, senior housing, and comprehensive social services. Learn more at saintsabina.org.
Winnetka Congregational Church supports more than 60 non-profit organizations on the North Shore and in the Greater Chicago Area and is a member of the Interfaith Council. For more information go to our website at wcc-joinus.org