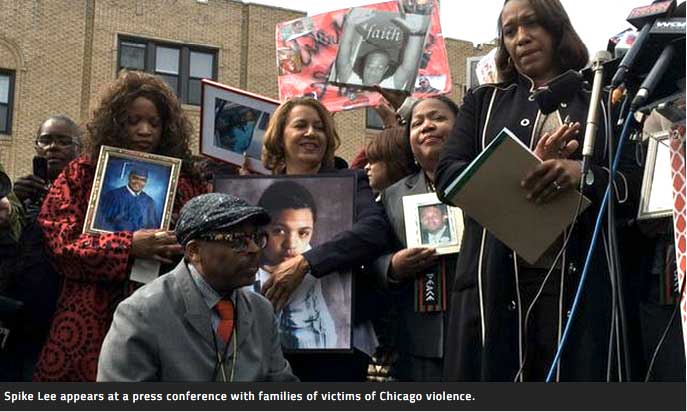 AUBURN GRESHAM — Before people pass judgment on Spike Lee's upcoming film, reportedly to be called "Chiraq," he said they need to watch it first.
"Wait to the movie comes out and if, you don't like it, you don't like it, but see it first," the Academy Award-nominated director told reporters on Thursday outside of St. Sabina, 1210 W. 78th Place.
Details of the movie, which Lee never referred to by name, began to surface this week, with Screen Daily reporting it will be a musical comedy. And sources confirm it will be a remake of "Lysistrata," Aristophanes' ancient Greek comedy about how women withheld sex to try to stop the Peloponnesian War. In Lee's version, the women of the South Side try the same to end the violence.
Read More: http://www.dnainfo.com/chicago/20150514/auburn-gresham/spike-lee-on-chiraq-everything-ive-ever-done-led-up-this-film