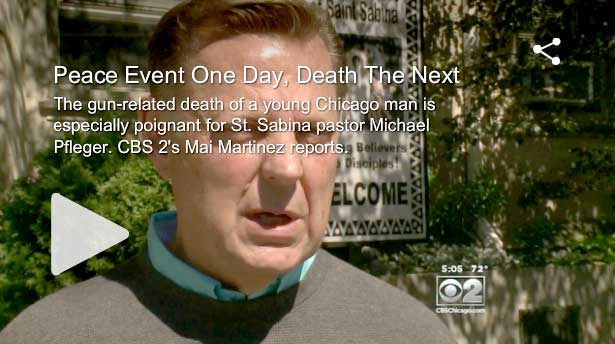 CHICAGO (CBS) — With the number of murders and shootings, this past weekend was one the most violent this year.
As CBS 2's Mai Martinez reports, one of those victims was killed a day after attending an annual peace basketball tournament.
"I'm still in disbelief. It's not real," said Karen Howard-Thomas, after her great-nephew, 18-year-old Deionte Harris, was shot and killed Sunday morning in the 8400 block of South Hermitage.
Eight people were killed and at least 45 others were wounded
"I was told he was shot multiple times. Why? No gang-banging. No drugs. He don't drink smoke, alcohol."
In fact, Harris was trying to avoid all of that. He even joined St. Sabina's Peace Basketball League.
Father Michael Pfleger, pastor at St. Sabina's, last saw Harris Saturday at the tournament, which brings rival gang members together to settle their scores on the court instead of on the streets.
The next morning during Sunday service, Pfleger was told about Harris' murder.
"Nobody's immune from this," said Pfleger, who called Harris a "good kid."
It's a sentiment echoed by Harris' family.
"If you're not in a gang, you still can't go where you want to go?" said Howard-Thomas.
Autumn Dawson, Harris sister, said: "You never know who's next. It's crazy. You are scared to come outside to do anything. I don't come outside no more because I'm scared."