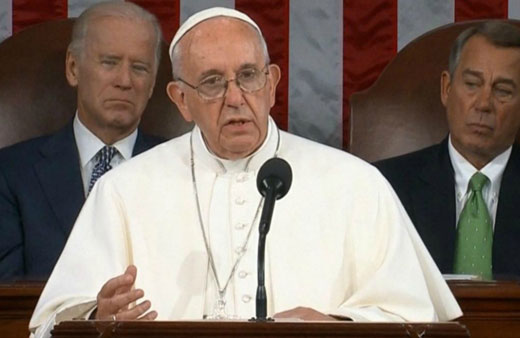 ...Each lawmaker from Illinois was allowed to invite one guest to the House gallery for the speech.
The Rev. Michael Pfleger, 66, senior pastor at St. Sabina, was the guest of Rep. Robin Kelly, D-Ill.
Pfleger said he was moved by the pope's concern for the poor and young and his calls to end the death penalty and stop the arms trade.
"Why are we selling deadly weapons? He was very clear: It is money. It is money drenched in blood," Pfleger said...