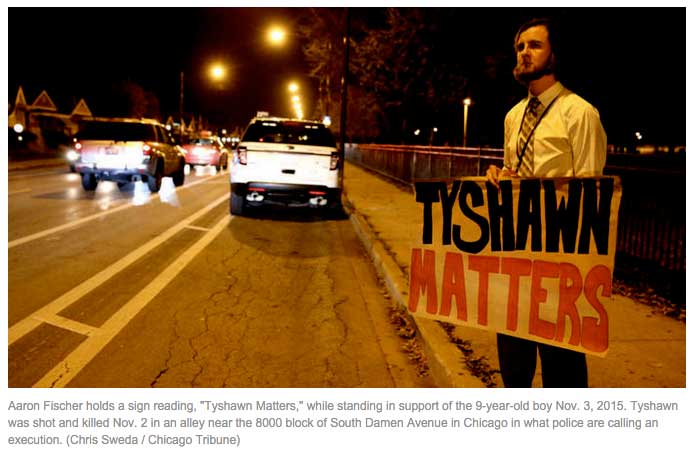 By Deanese Williams-Harris, Contact Reporter
As of Saturday morning, more than $50,000 has been collected as reward money for information leading to the arrest and conviction of the person responsible for the slaying of 9-year-old Tyshawn Lee.
The Rev. Michael Pfleger of St. Sabina Catholic Church announced Saturday morning that GoFundMe efforts have aided in raising more money for the reward. Earlier this week the reward amount was at $35,000, but the reward has since reached $54,600, said Pfleger.
...
Pfleger said earlier that Tyshawn's death was a new low in Chicago violence.
"Now we're going to target family members? We're going to target mothers? We're going to target grandmothers? We're going to target babies?"
Copyright © 2015, Chicago Tribune