St. Sabina Elders Village
1222 W 79th Street
Chicago. IL, 60620
(773) 994 - 7850
Archdiocese of Chicago Catholic Charities Housing Services Website
Rev. Michael L. Pfleger had a vision to create a living experience for seniors that extended beyond the bricks and mortar that housed them. He had a vision to create a community within a community which would reflect and embody the African and African-American tradition of respect, honor and dignity for the elders of the community.
On September 1, 2000, in partnership with the City of Chicago, the U.S. Department of Housing and Urban Development and Catholic Charities of the Archdiocese of Chicago, Rev. Pfleger's vision was realized when the Faith Community of Saint Sabina opened the doors of an 80 unit senior building - Saint Sabina Elders Village.
Overview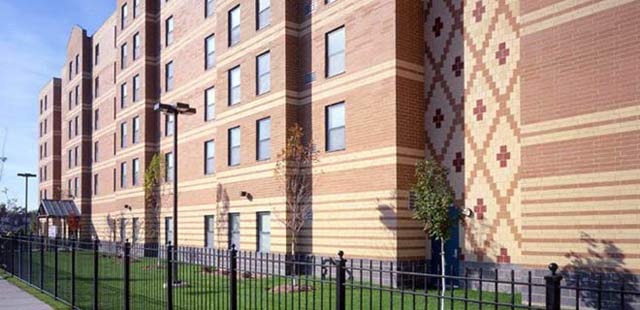 The Elders Village is a six-story building which serves as an anchor of the 79th Street redevelopment effort in the Auburn-Gresham community. Careful thought and prayer went into every detail of the building, from the African inspired facade to the numerous and unique amenities the Elders Village provides to its residents, including:
Features
a multipurpose room with a full kitchen,
a beauty salon and barber shop,
a game/exercise room,
an activity room,
and a lounge.
A board-certified doctor is available to perform health assessments of the residents in one of the health screening rooms. The Elders Village also has a library equipped with computer workstations. On staff at the Elders Village is a service coordinator to serve the residents' needs as well as 24-hour security staff.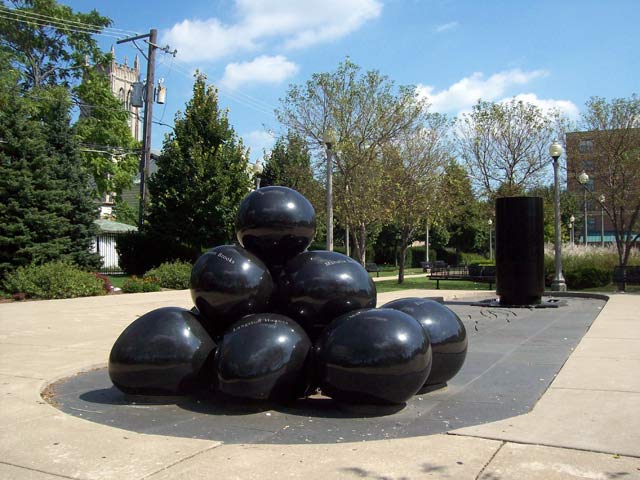 The doors of the multipurpose room open to Renaissance Park, a passive park constructed and maintained by the Chicago Park District. Renaissance Park stands as a testament of the rich history of the Auburn-Gresham community, and a celebration of the current rebirth of the community. The focus of the park is a marble sculpture, created by Jerzy Kenar, that creates a resting and reflective environment for all the seniors in the community.


Eligibility for residency at Saint Sabina Elders Village is not based on race, sex color, religion, national origin, marital status, familial status or disability. Affordable Housing Sponsored by Catholic Charities.
For more information about the Elders village and qualifying as an applicant, please visit the St. Sabina Elders Village page on the Catholic Charities of the Archdiocese of Chicago website.