1120 W 79th Street
Chicago, IL, 60620
Phone: (773) 846 - 3018
Mon - Fri : 8:30 am - 3:00 pm
Service Hours: Mon - Fri: 8:30 am - 3:00 pm
Phone: (773) 846 - 3018 | Fax: (773) 846 - 3128
Services:
Food Distribution:
Wed., Thurs. Fri. 8:30 am- 11:30 am; 1:30 pm-3:00 pm
SNAP Applications:
Tues 8:30 am-12:30 pm; 1:30pm-3:00pm
LIHEAP/Weatherization:
Thurs. and Fri. 9:30-3:00pm
Financial Assistance Assessments (Rent, Mortgage):
Mon. and Tues. 9:00am; 1:30pm
Clothing, Household Goods and Personal Hygiene Distribution :
Mon.; Tues., Thurs., Fri. 9:30am-12:30pm; 1:30pm-3:00pm
Food and Clothing Donations Welcomed:
Mon - Fri:8:30 am - 4:30 pm
The St. Sabina/ Catholic Charities Social Services Center is an outreach ministry of the Faith Community of St. Sabina in partnership with the Catholic Charities of the Archdiocese of Chicago . The center serves as a community based social service agency which provides concrete assistance to meet the basic human needs of individuals and families whose lives have been disrupted by unplanned events such as a domestic crisis, fire, unemployment, relocation or who for any reason are in need of emergency food and/ or clothing.
The Center also provides immediate assistance and advocacy to persons requesting help to apply for and navigate public benefits programs. The partnership with The Catholic Charities, other collaborative relationships with various community agencies and associations with select ministries of the Faith Community of St. Sabina allow the Center to address basic social and psychological needs such as substance abuse, job training , counseling and long term casework concerns by providing information and referrals to the appropriate resource.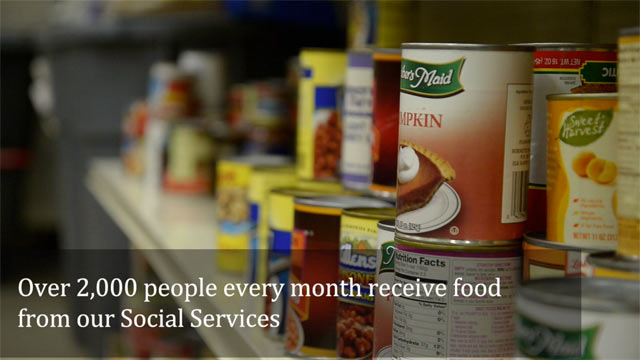 The Center maintains service agreements with various community agencies as well as select ministries of the Faith Community of Saint Sabina. These collaborative relationships assist the Center in addressing long-term, deep-seeded problems such as substance abuse, lack of job training, and domestic violence.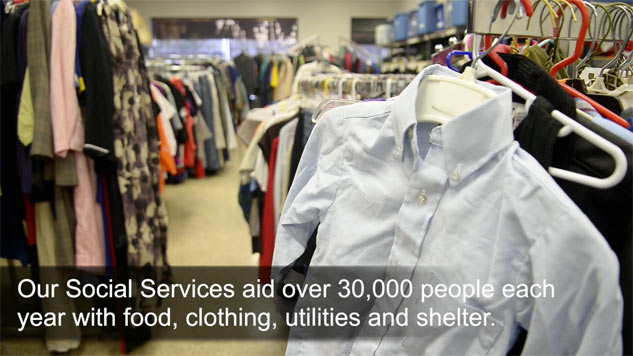 The Center enjoys informal relationships with other parishes and community partners and receives monthly food and clothing donations from Our Lady of Perpetual Help Parish in Glenview , Illinois, individuals, civic groups and several local businesses and corporations. These donations, voluntary in-kind donations, purchases, private and government sponsored funding and programs enable the Center to distribute food, clothing, household goods, personal hygiene items, provide financial assistance, holiday gifts and toys, advocacy, information and referrals to approximately 2500 people each month.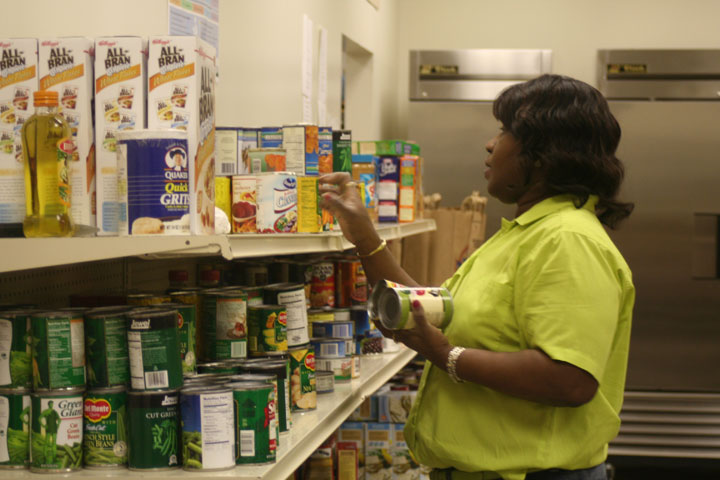 The Center is operated by four full-time social workers and two part-time support staff who work in tandem with a host of volunteers from St. Sabina and the community. The facility houses the Social Services Center and a Women's, Infant and Children (WIC) food center. The Center continually adjusts its services to effectively address the emerging needs of the residents of the Auburn Gresham and surrounding communities .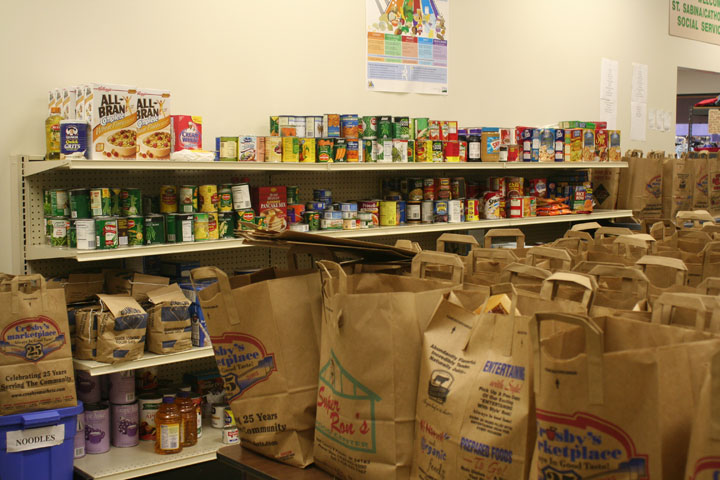 The Center is an outreach ministry of the Faith Community of Saint Sabina that strives to stand as a witness to God's goodness and love by being "doers of the Word."