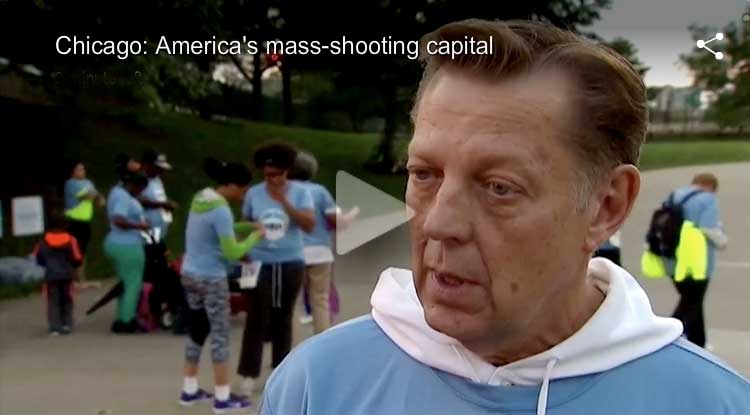 CHICAGO (FOX 32 News) - Despite high-profile shooting sprees like the one in Oregon last week, it's Chicago that is now officially known as the mass shooting capital of America.
On Thursday, 'Chiraq' director Spike Lee noted the designation with an Instagram post.
And on Thursday night, hundreds of people gathered at Soldier Field with the news heavy on their minds.
Strides for Peace' held a run at Soldier Field to raise awareness about the violence in Chicago. The timing makes the fundraiser particularly poignant in light of the mass shooting at the college in Oregon and the horribly violent way September ended with two mass-shootings in the Back of the Yards neighborhood...
...Sixteen times this year, Chicago has seen a mass-shooting, which means four or more people were shot in the same incident. But it doesn't seem to get the same attention as college campus or movie theater shootings.
..."I think sometimes because most of our shootings are taking place in poorer communities and black and brown communities, it doesn't make the headlines," said Father Michael Pfleger of St. Sabina Church.

By Craig Wall
POSTED:OCT 08 2015 08:41PM CDT
UPDATED:OCT 08 2015 09:45PM CDT
Read More at http://www.fox32chicago.com/news/local/31347365-story