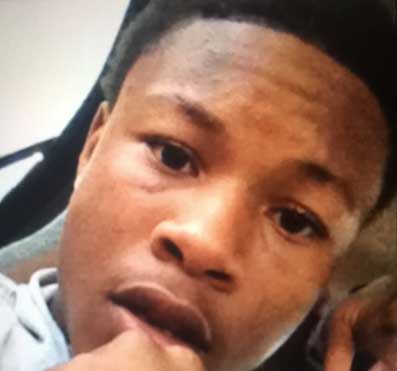 CHICAGO (STMW) - J-Quantae Riles and his mother and sister moved to Virginia a few months ago to get away from the violent streets of Chicago.
But things in Virginia didn't work out, so J-Quantae, 14, his mother and 7-year-old sister returned to the Gage Park neighborhood a few weeks ago, the Chicago Sun-Times is reporting....
...

Marshall struggled through a candlelight vigil held at the scene of the shooting Sunday evening, though. Led through a crowd of well-wishers by community activists Andrew Holmes and Willie J.R. Fleming, Marshall sobbed as the men pleaded with the community for help bringing J-Quantae's killer to justice.
"This is our fault," Fleming said. "This isn't just the shooter's fault. This is our fault as a community, as elected officials and as police. We must come together to save the life of these children."...
..."She thinks it's her fault because he got shot, but I explained to her it's not her fault," Holmes said. "She's totally upset. She's totally traumatized."...
...
Around the time Marshall went to identify her son's body on Sunday afternoon at the Cook County Medical examiner's office, Mayor Rahm Emanuel stepped up to the pulpit at St. Sabina Catholic Church in Englewood and said people must speak up and help police solve crimes.
"We can't live by a code of silence, we must live by a moral code," Emanuel told the congregation. "Because where there is silence, there is evil."
Emanuel said earlier Sunday he visited with the family of Kaylyn Pryor, 20, an aspiring model from Evanston who was shot and killed on Nov. 2 in Englewood, where she went to see her grandmother.
"Later today, I'm going to go open another playground, and I want to know: Is that going to be a playground for a child to swing, or a parent to cry? And we as a city need to answer that question," Emanuel said.
Moments later, in a fiery homily, the Rev. Michael Pfleger, pastor of St. Sabina, referenced the shooting death of J-Quantae as well as 9-year-old Tyshawn Lee, who was fatally shot Monday afternoon.
Chicago Police said Lee was lured to a South Side alley where he was assassinated in retaliation against the boy's father by a rival street gang.
Pfleger said he was angry, and after acknowledging that wishing suffering on another was not very Christian, he said he hoped whoever gunned down the boy was living a life of pain and misery because of his conscience.
He urged people to be brave and speak out against violence and those who shoot guns in order to become "game-changers."
"We need game-changers in Chicago," Pfleger said.